In the world of broadcasting, reporters and their crew are constantly on the move to catch the news as it happens. The unveiling of a new statue in the city center. The ribbon-cutting ceremony for a new business headquarters. The homecoming of a group of local Olympic athletes. (And the list goes on...)
Amid this race to be first on the scene, broadcast teams feel the pressure to expedite their travel time between the locations of news stories — always staying one step ahead of the competition. One way to speed up this process is making the switch to more mobile broadcasting equipment.
Move Broadcasting Equipment with Ease
News crews are no stranger to carting around multiple bags of equipment from one site to the next: the cameras, the microphones, the hook-ups that deliver feedback to the newsroom.
Upon arriving at a news site, broadcast teams require some time, at minimum, to mount the camera in the proper position and wire up the microphone so the audio comes through clearly. More often than not, the list of broadcasting equipment continues on from there — whether it's a teleprompter that guides the newscaster or lighting to improve the visibility of the camera shots.
Whereas oversized storage cases can make the setup and breakdown of broadcasting equipment more difficult, customized cases streamline this process. Not only are these cases fitted to the dimensions of the equipment, which makes them more lightweight and easier to move, but they can also be outfitted with inserts and shelves that securely cradle equipment and make it easily accessible. Broadcast teams can, in turn, get to work faster and remain confident that their equipment will be safe in transit.
Integrating Broadcasting Equipment Into a Case
While custom cases can be used to store and mobilize broadcasting equipment, there are also opportunities to integrate technologies into the case that fuel equipment operation. We'll use the backpack case we helped develop for uStream as an example...
Before it was an option to livestream from your phone, uStream sought to build a device that would let newscasters conveniently broadcast high-quality video directly from their phone to a global audience. To enable the greatest efficiency, we compiled all of the necessary equipment to run the device into a single portable backpack case. The case was outfitted with all of the integrations needed to hook up components as well as multiple battery packs to create signals.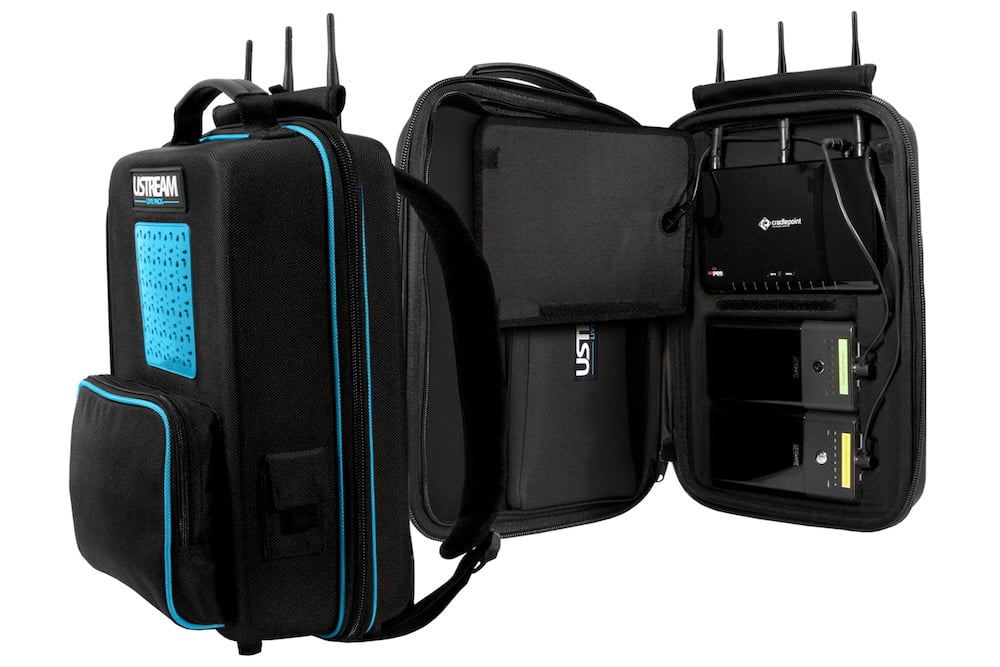 For newscasters, this device meant a faster way to deliver the news — without the hassle of news cameras or satellite trucks. Meanwhile, those individuals on the receiving line of the broadcast were left feeling as informed as reporters on the ground.
Whether you're looking for protective cases or integrated solutions for broadcasting equipment, Cases By Source is ready to help. Schedule a free consultation to see how we can bring your custom case to life.