It's not uncommon for vehicles, equipment and electronics to require extensive wiring to operate. In these instances, you'll often hear of a wire harness being integrated into the manufacturing of the system or product, with the intention of not only streamlining the production process but providing an added layer of protection to the end result.
Let's take a closer look at what a wire harness is — and eventually, how our team can integrate this technology into the manufacturing of custom cases.
A Brief Introduction to Wire Harnesses
A wire harness is essentially an integrated assembly of individually-insulated wires or cables that either transmit signals or electrical power. Bundled together, the wires/cables are presented in an organized, simplified fashion that makes them easier to install and maintain. The bundled format also makes each wire or cable less susceptible to the impact of heat, friction or moisture, among other external variables.
While it's not unusual to hear wire harness and cable assembly used interchangeably, wire harnesses tend to be more complex, with multiple ends that go in various directions and include multiple terminations. Cable assemblies, meanwhile, often have only two ends and are built more specifically to protect products in harsh environments.
The Demand for Wire Harnessing Is Increasing
The surge in wire harness demand can be seen across different industries.
The food service industry is increasingly using wire harnesses in heating/warming equipment, mixers and more that are critical to maintaining operations.
Then, there's medical devices where wire harnesses have become customary for defibrillators, radiological equipment and other instruments that need to be quickly ready for use without failure.
And another big player is the automotive industry. As vehicle technology advances, with the rise of electric/hybrid vehicles and smart capabilities, the demand for wire harnesses to support these new designs is bound to rise.
Did You Know You Can Integrate Wire Harnessing into Cases?
While wire harnessing can be integrated into many manufacturing processes, one use case that may not come up as often — but is important to highlight — is product cases.
Let's say you're in the business of designing and manufacturing monitoring systems for the construction industry. What if you could integrate the monitoring system into a case to enable fast and easy remote deployment? The system of course would require many wires and cables to perform as intended. A wire harness could keep these wires/cables organized for a streamlined installation while enhancing protection from the elements.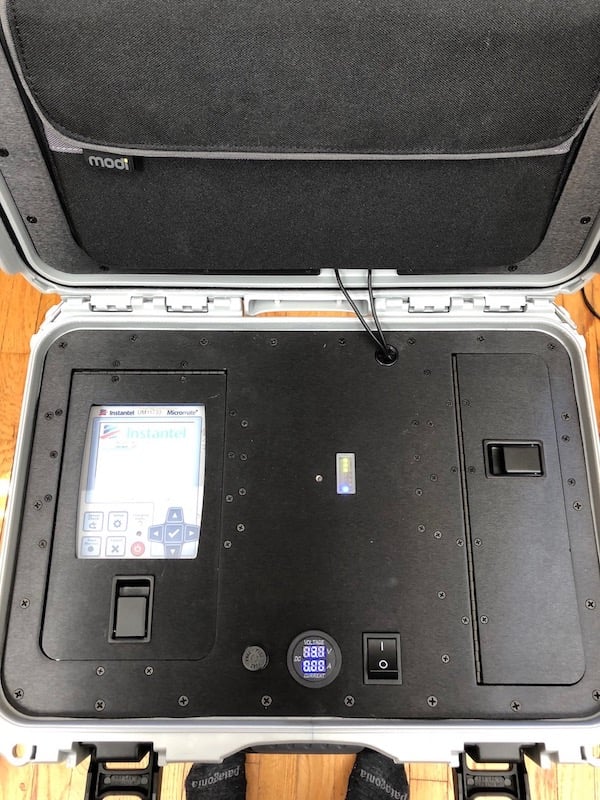 Source: Cases By Source
As a provider of integrated case solutions, Cases By Source has experience with these types of projects. While building cable and wire assemblies to support your applications, we can also design and build a fully customized case that works specifically with your integrated solution. Regardless of the hardware required or the complexity of technical specifications, our team can keep up with the industry's ever-changing demands and deliver solutions that go way outside of the box.
Interested in talking to us about our integrated case solutions? The first step is to schedule a consultation where we can discuss your project's needs and objectives. Schedule yours today.