Whether you're looking to refresh packaging for existing products or come up with completely new designs for products in the pipeline, chances are you might be looking for some inspiration to guide your efforts. We've pulled a few examples from our portfolio to offer you exactly that.
Find Packaging Design Inspiration in These 5 Examples…
Medical Device Case: Unwavering Protection + Branded Aesthetics
EVA cases are recognized for their durability as well as their flexibility, from a design standpoint. This combination of attributes made it the ideal choice for transporting the world's first spinal navigation device. The semi-rigid case created a hard shell that could withstand external elements, while the inside was custom molded to cradle and protect all the internal components. Meanwhile, case materials (from the zipper tape to the branded tag) were carefully selected to coincide with the brand's identity, and an embossed logo on the case lid further emphasized this sentiment.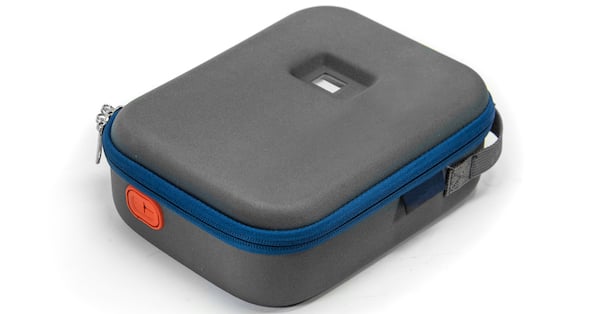 Source: Cases By Source
Flu Vaccine Case: Product Stability + Streamlined User Experience
Transporting vaccines is a sensitive process, where temperature ranges need to remain tight. When developing a case for a leading drug company for this purpose, we landed on a rotomolded solution with a double-wall structure that included phase-change gels in the case walls and a gasketed lid for further temperature assurance. While the overarching goal was to get vaccines safely into the hands of those administering them, instructional information tucked inside the plastic of the case provided doctors with valuable guidance upon the vaccine arrival.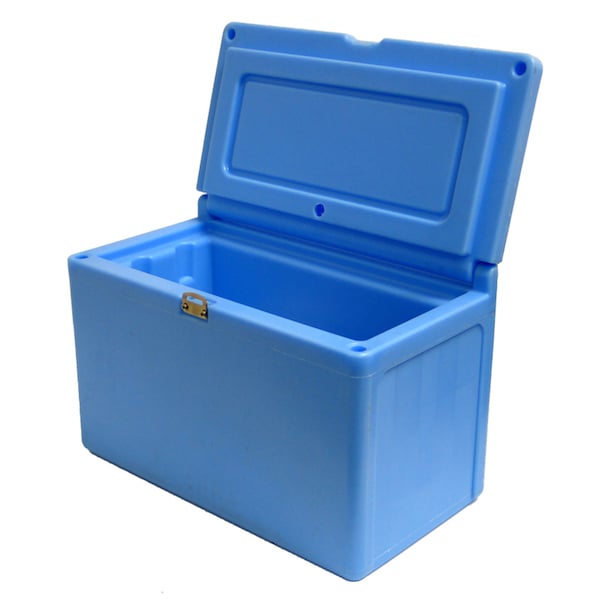 Source: Cases By Source
Livestream Backpack Case: Integrated Technologies + Stylized Look
Technologies don't have to live inside a case — they can be part of what makes a product work. A perfect example of this is the uStream backpack case. A mobile, yet highly integrated solution, the case was custom-molded around equipment to livestream from the ground and included all the integrations to keep components charged, connected and safe. The cool, modern style of the backpack itself aligned with the innovation behind this novel technology, in the days before you could livestream from your phone.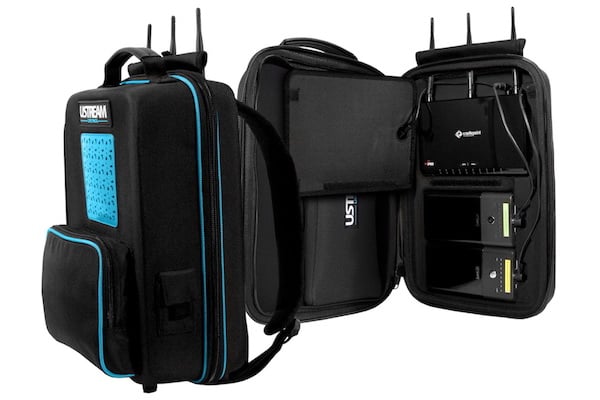 Source: Cases By Source
Beverage Transport Case: Temperature-Controlled + Ease of Handling
While we've talked about temperature control in the context of shipping vaccines, the same sentiment applies to the shipment of other liquids — with beverages being an example. For one popular beverage company shipping product samples to global testing facilities, we developed a soft-side case made of ballistic nylon to protect bottles from damage, with a polypropylene foam top-loading tray insert and gel packs inside the case walls to help maintain critical temperatures. To support the payload (a hefty 75 pounds) without compromising safety, the case was outfitted with recessed inline skate wheels and a rubber grip handle for ease of transport.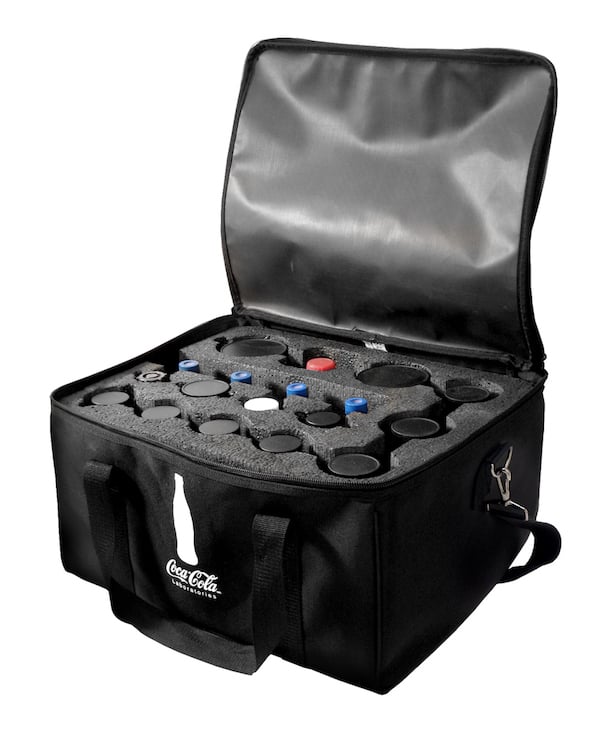 Source: Cases By Source
Color Test Case: Secure Storage + Greater Product Visibility
How products are presented to a potential customer or business partner in a sales meeting has a significant impact on the impression they make — for better or for worse. Consider the display of a color test kit as an example. While an aluminum exterior makes for a professional look on the outside, the interior of the case is lined with EVA polyethylene foam at the base and charcoal polyurethane foam in the lid to keep the thermoformed color-sequenced trays secure. Thanks to the inclusion of a clear lid, color chip trays are visible from inside the secure trays.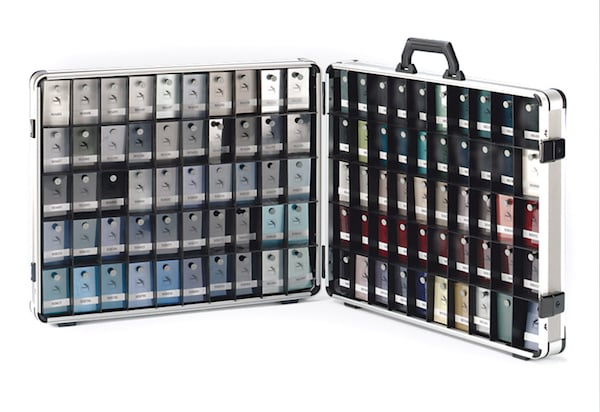 Source: Cases By Source
Feeling inspired by what you've seen? Connect with the team at Cases By Source to discuss your packaging design. We'll work hand-in-hand with your internal team to design, manufacture and deliver the ideal case for your needs. It all starts with scheduling a free consultation.